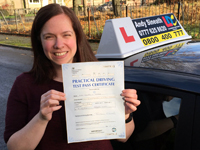 Debs
Passed 1st time
Andy was a great instructor, he explained everything clearly and helped me achieve a pass first time. He has a great personality and I felt at ease throughout my lessons. I couldn't recommend him more.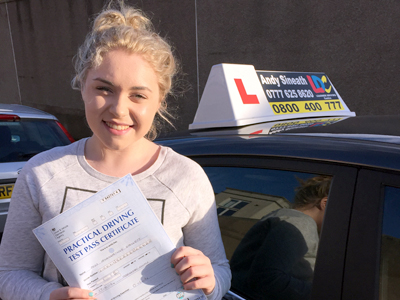 Amanda
Passed test
Andy is a great driver instructor who has expert skills on how to deal with pupils who get anxious behind the wheel. He has shown me the LDC system which is super easy to follow and has given me the confidence to tackle driving. Andy has a fantastic personality which makes driving lessons very enjoyable and leads to a great result at the end of the driving test!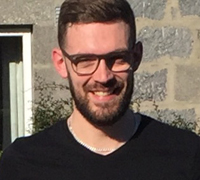 Steven Downie
Passed 1st time
Great guy, great instructor, guided me to a first time pass with only three minors. Highly recommended!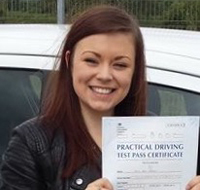 Amy Ingram
Passed - 0 minors!
I passed my test with 0 minors, my boyfriend passed 3 months earlier with 0 minors also. Andy also taught my sister 4 years ago. I recommend Andy to any learner looking for a driving instructor, thanks Andy.
Lori Desmond
Passed test
Andy was a brilliant instructor! Easy to follow instructions, made me feel at ease. Took the time and patience to get me too test standard from a beginner. The LDC system is easy to follow and I would recommend Andy and the LDC system!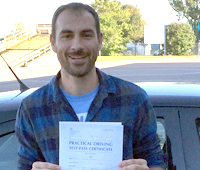 Marcus Felipe Werneck
Passed 1st time
Thanks to Andy, who helped me with this fast track project to get my licence. Good tips and precise techniques.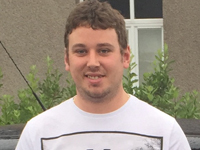 Paul Walker
Passed 1st time
He is a very good instructor, thanks again Andy I couldn't of done it without you! 5 stars.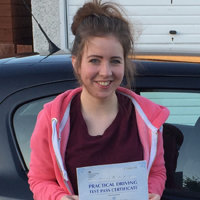 Stacey Clark
Passed 1st time
Thank you Andy for helping me pass my driving test today!would defiantly recommend Andy to any new learners wanting to drive. He is very friendly and teaches to a high standard to make sure you pass! Thanks again!!! 5 stars
Charlie Bouvier
Test pass!
I'd like to thank Andy for he is a great instructor.he was very patient with me and gave me all the tips required to ace the test.besides he knows all the driving routes the examiners use and is a very flexible instructor who can adapt his schedule to students who work. In short, I d definitely recommend Andy for anybody seeking to learn how to drive and to pass the theory test.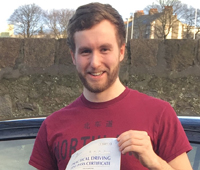 Niall Young
Passed 1st time
Thanks to Andy for getting me through my test 1st time. The lessons where on point and I went from a complete beginner to someone who feels completely confident on the roads. Recommend to anyone who wants to learn from the best. Cheers Andy 5 stars.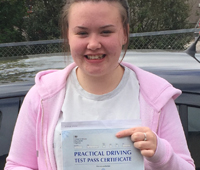 Stevie Booth
Passed 1st time
Would definitely highly recommend Andy to anyone, he has a brilliant patience and makes everything so much easier and understandable. He s been a great instructor and thanks for helping me pass 1st time.
Jenny McCarthy
Passed 1st time
Andy did a fantastic job teaching my daughter to drive.always on time and very flexible.she passed the theory and practical 1st time.would highly recommend Andy.thank you. 5 stars.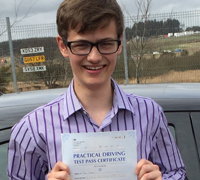 Paul Dargie
Passed 1st time
Thanks to Andy for getting me through my driving test first time. I would highly recommend him if you are looking for spot on instruction.he has to be up there with one of the best driving instructors.thanks again Andy. 5stars.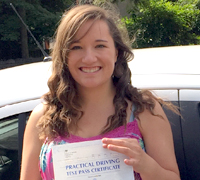 Hannah Maciver
Passed 1st time!
Andy was a fantastic driving instructor who helped me achieve a great pass.he has a deep understanding of driving and makes some of the tricker parts easier to understand and complete.would highly recommend him as your driving instructor.5 stars.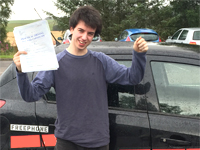 Tom
Passed 1st time
Andy Sineath is definitively the greatest driving instructor this side of the cosmic expanse. If you are a person who, like me, suffers from anxiety while driving or other stress inducing situations, Andy can expertly mold his instructing technique to cater to your capabilities and comfortabilities, all the while carefully pushing the breadth of your comfort zone until it covers the full range of skills required to pass the test. Many thanks the man Andy, an artisan of the wheel.